Home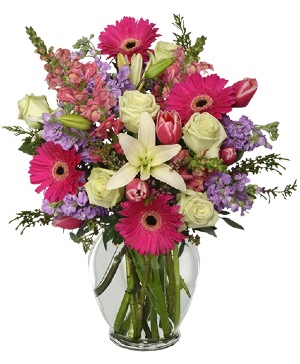 P.S. I Love You
Bouquet
They'll always remember how much you love them when they see this stunning arrangement! The hot pink gerberas and tulips pair beautifully with the ivory roses and white Asiatic lilies, creating a truly gorgeous reminder of your love. Send your sweetheart a love note with the P.S. I Love You bouquet!
More Info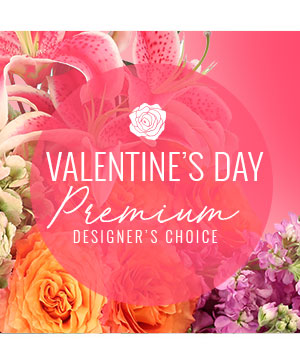 Valentine's Day Florals
Premium Designer's Choice
Go above and beyond this Valentine's Day with a gorgeous premium floral arrangement! Exquisite and magnificent, they'll feel truly loved and cared for when receiving this bouquet. Our expert designers will create something as stunning and lovely as the one you're sending it to. Trust us—we'll make it a Valentine's Day to remember!
More Info